A.I. Generated Photo Of Current Weather In A Random City
Now LIVE on twitter.
Regular readers might remember my earlier post, Why I Quit Being So Accommodating (With Dall-e Illustrations) where I generated Dall-e Illustrations to accompany the classic 1922 story.
I enjoyed generating those images so much I wanted to find a way to regularly generate Dall-E images and cast them to an E Paper device.
Below is my own Weather Window running on Waveshare E-Paper Monitor powered by a Raspberry Pi 400.
E Paper Photos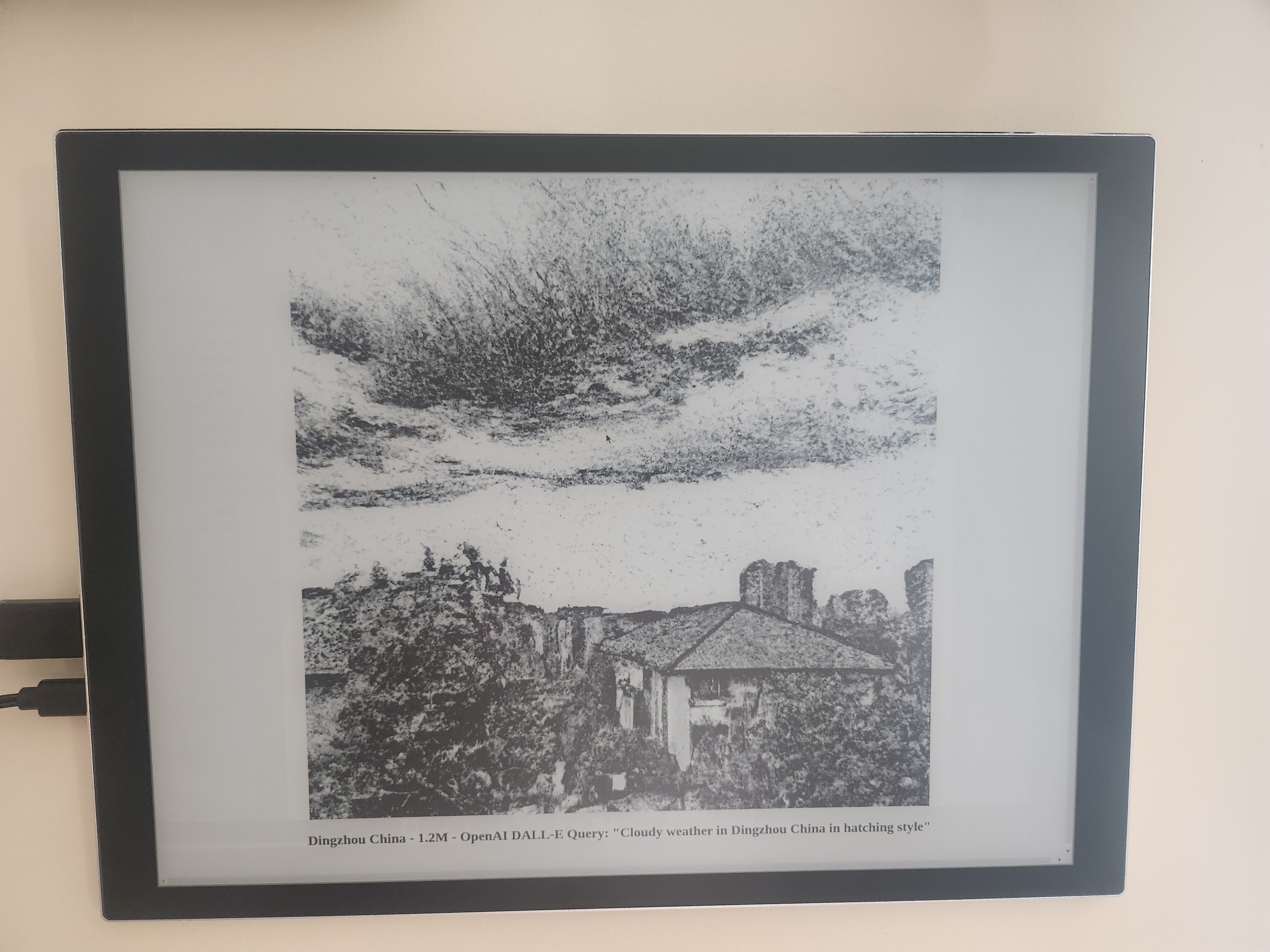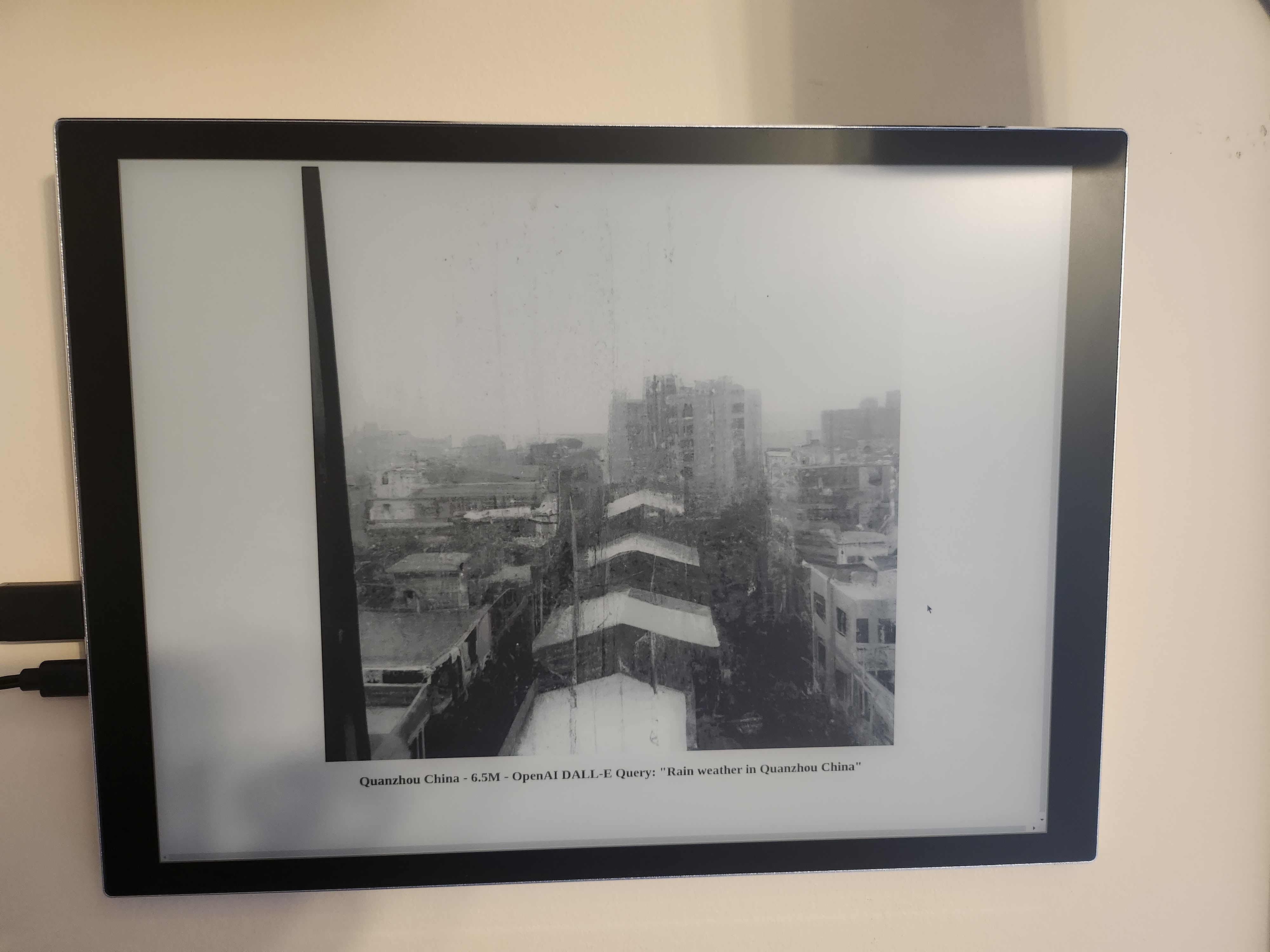 The Weather Window code on github will randomly select a city
Dingzhou China
Then query for the current weather in that city
Rain Weather
Then generate an OpenAI Image based on the current weather of the city
"Rain Weather in Changzhou China"
From there the image is put into an html page for showing on my E-Paper Device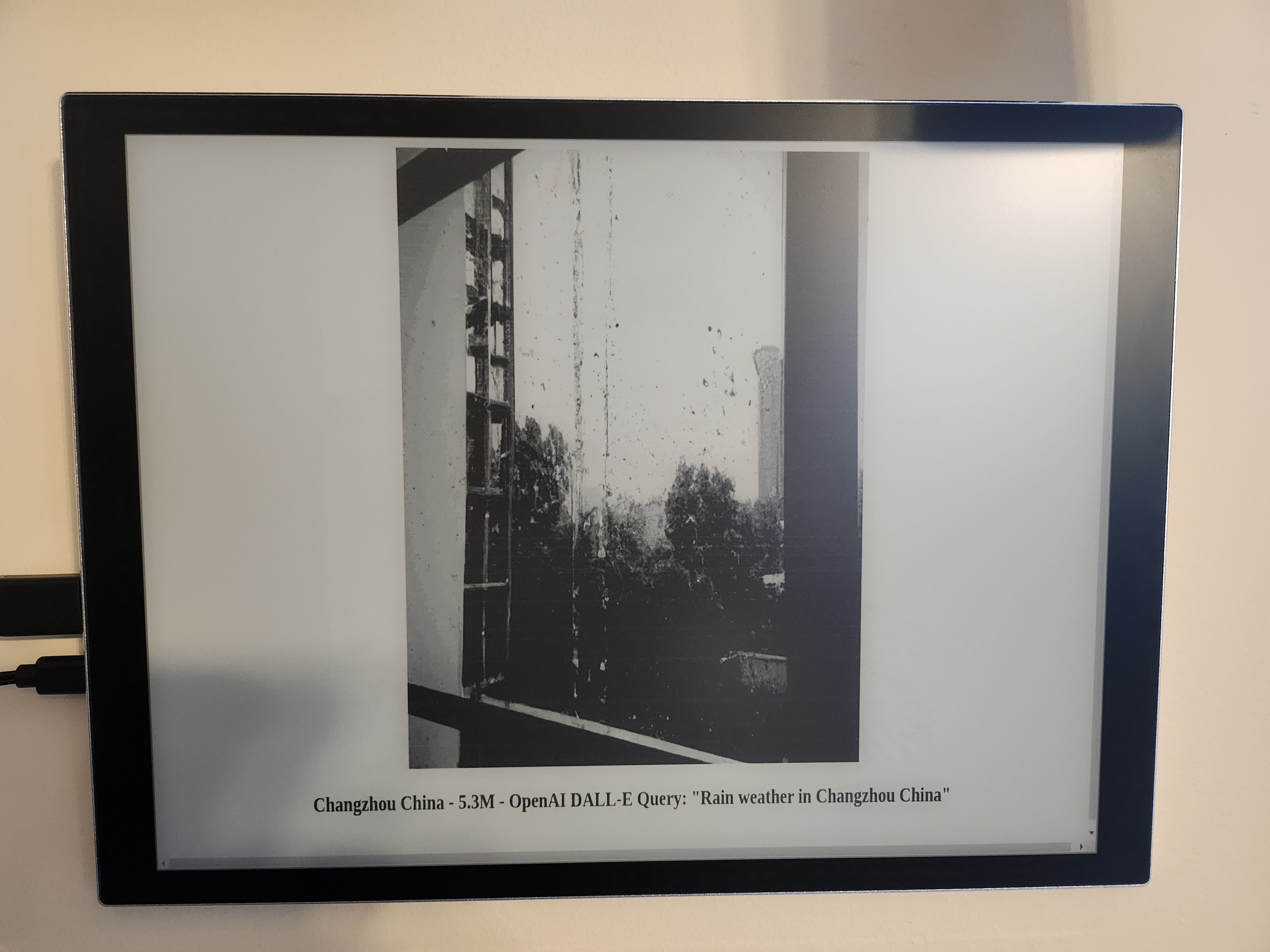 The Image is then saved and tweeted out to all the fans